I decided to join this weekly meme created by The Broke and the Bookish (if you don't know what is it, check it here!). This week's theme is really interesting for me. I started reading when I was just 5 years old, so I have a lot of sweet memories about books
Without further ado, here is my list!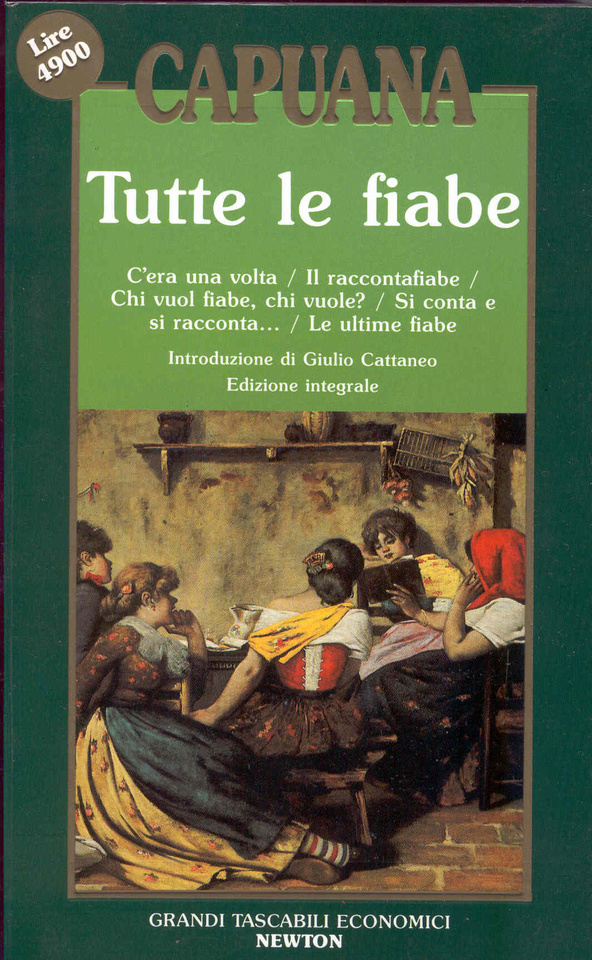 1. Tutte le fiabe by Luigi Capuana – This is a storybook and was a present from an acquaintance. I was five and at first I didn't want to read this book for anything in the world. Why? Because there were no pictures in it.
 As soon as my sister read me a pair of them, I fell in love with it. I read it again and again during the years, until I broke it
 Now I've lost all the pieces, but a little time ago I found the entire work on internet. I was so happy!
2. A Little Princess by Frances H. Burnett – This is the very first book I've ever read. I wasn't five yet and I remember clearly I read it five or six times consecutively
 This book is my sister's and I still have it in my shelves
3. La bambina della Sesta Luna by Moony Witcher – I can't explain with words how much I loved these books. I completely fell in love with the entire series. I was about ten and the main character had the same age as me, so I felt really connected to her. At that time, the series was composed by 4 books. Recently, Moony Witcher published two more books and I immediately bought them (I hate to have incomplete series)… but of course my emotions reading it are no longer how they used to be.
4. La piccola Lady Jane by Cecilia V. Jamison – I can't count how many time I re-read it. It was a lucky buy among the classics. I loved EVERYTHING, from the characters to the setting. I really love historical fiction (I don't know if this is the proper term, but whatever), especially when there's an enigma and orphans are involved. Actually it's quite similar to "A Little Princess"!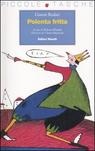 5. Polenta Fritta by Gianni Rodari – A collection of funny stories, similar to fairy tales. That was another present by an acquaintance and at the beginning I looked at it with suspicion (as usual
). In the end, I loved it as well. I'd really like to read it again.

6. The Baby Sitter Club by Ann M. Martin – A completely casual purchase. At the beginning I bought only two or three books from the series, then day by day I enlarged my collection. Unfortunately, here in Italy they weren't really common, so I currently have only 10-15 books
7. Goosebumps by R. L. Stine – I grown up with them. I have a decent amount of printed books and they would be a lot more if they had not disappeared from the shops
 some of my favourites are "Welcome to Dead House", "One Day at Horrorland" (the first book of the series I read), "A Night in Terror Tower" and "The Haunted School".

8. Pollyanna by Eleanor H. Porter – I borrowed this one from the library. I love the story of this cheerful and optimistic girl, especially in the sequel, when her willpower is severely tested due to her accident. For a certain time I tried to apply her principle to my life, without significant results. I should try again…

9. The Lottie Project by Jacqueline Wilson – Jacqueline Wilson was one of my favourite authors when I was younger. I have just a pair of her books, but I liked all of them. In particular, I fell in love with The Lottie Project, because it involves the Victorian Age, a period that I really love.

10. Hana's Suitcase by Karen Levine – This was a present from my father. Another period I really like is that around the Second World War, especially concerning the Holocaust. It was a short story, yet emotional. Unfortunately I lent it to an acquantaince and I doubt I'll ever see it again.
I decided to put the italian covers because I have an emotional bond with them. For some of you I'm sure it will be strange seeing a different cover from usual 
 There are also a lot of books from italian authors, I'm surprised, actually!
That's all for today!~
Melacchan